kissing navigation links
home DVD how to french kiss how to get boys to kiss you kissing FAQ kissing with braces lip-o-suction the vacuum kiss kissing blog contact
need more help? The Art of Kissing is here to help you learn about kissing. If there's something you need to know, email or call one of our friendly kissing consultants.

About Kissing.com William Cane is the pen name of Michael Christian. He began his career innocently enough as a professor of English at Boston College, but when his book THE ART OF KISSING was published in 1991 his life changed almost overnight. Before he knew it, he was asked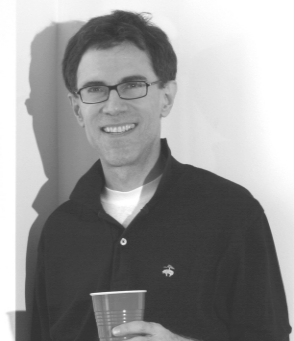 to speak about kissing at colleges across the country, and then television and radio stations around the world began asking him to appear on their shows to help people kiss. Affectionately known as the kissing doctor, his research has been featured in print and electronic media internationally. He has appeared on more than 100 radio and television programs, including Today, CBS This Morning, and The View.
In 2003 Cane directed a DVD documentary, The Art of Kissing, to help people with all their kissing questions. The director's cut is now available online.
William Cane has been a spokesperson for Crest, Lever 2000, Nivea, Listerine, GlaxoSmithKline, and other major brands.
College shows In 2007 Cane traveled to New Deli, India to study Vedanta for three months with Swami Sharma. A new book based on this trip will be available soon. Cane is a widely sought-after speaker and has lectured about his work at hundreds of colleges and universities across North America. In 2004 he directed the off-off-Broadway musical Meet the Real Ernest Shackleton.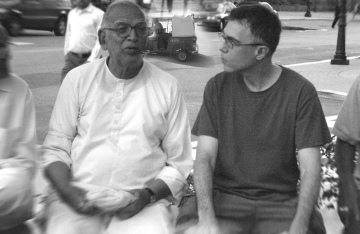 His book about compatibility, The Birth Order Book of Love, was published in 2008. His book Write Like the Masters was published in 2009 by Writer's Digest Books. William Cane is also an attorney, and he currently teaches English at the John Jay College of Criminal Justice in New York City. (Photo: Vedanta scholar Sharma and William Cane in New Delhi.)

Research Cane was instrumental in bringing the legendary Howard Lotsof to The College of Staten Island in December 2008 for a public interview. Lotsof discovered a cure for cocaine and heroin addiction. (Photo: William Cane [left] and Howard Lotsof at the interview table)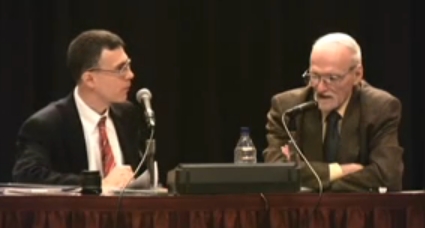 Press contact Michael Christian (pen name William Cane)
689 Kimball Avenue
Yonkers, NY 10704
(914) 237-7795
mike@kissing.com

Lecture Agent for College Shows William Cane was nominated Lecture Entertainer of the Year in 2001 by the National Association for Campus Activities (NACA). For information on how to invite Mr. Cane to lecture at your college or university, contact:

The Contemporary Issues Agency
809 Turnberry Drive, Waunakee, WI 53597-2256
President: Kevin Moore
Vice-president: Jayne Moore
Phone: (800) 843-2179
YOUR SOURCE FOR QUALITY PROGRAMS
Email: Info@CIAspeakers.com