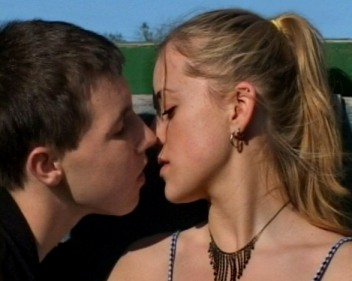 The Art of Kisisng
Smoooooooch! Yes, this site is dedicated entirely to the art of kissing. The photo shows a boy getting ready to kiss his girlfriend. Notice that as he approaches, his nose passes to the side of his girlfriend's nose. According to recent research conducted by a German psychologist, most people (66 percent) turn their head to the right when kissing so that their noses don't bump.
Discover the world of kissing
From this page you can perform these tasks:
'The Art of Kissing' College Show

William Cane is the pen name of Michael Christian. This clip features footage from his college "kissing show," The Art of Kissing. View more kissing video clips here.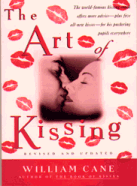 William Cane is the pen name of Michael Christian. His international bestseller The Art of Kissing has been translated into twenty languages. There are more than a quarter million copies in print worldwide. A former professor at Boston College, this Web page was created to let you contact him with questions or comments about his research into kissing and relationships.
The Art of Kissing Bookstore
Book ordering info
You can order any book in print through Amazon.com. Or your local bookstore (even your college bookstore) can order William Cane's books usually within two days. Or simply call this toll-free number to order: 1-800-288-2131. (That number, for "Publisher's Book and Audio," let's you pay by check, money order, or credit card.) Are you too embarrassed to buy THE ART OF KISSING in a store? Or are you afraid your parents will laugh at you for having it? Well, click here for our
advice for shy people
. Now, it's time to learn
THE ART OF KISSING
.

Check out these extra video clips from the legendary kissing show.
See video

Perfect your French kissing technique with these proven tips and tricks.
Read more

Contact William Cane with your kissing questions and he will give you a quick reply.
Ask question